Welcome to the Sunflower Project
I Have A Gift For You:
Do you love art? 
Do you believe that each of us has not one, but a thousand gifts to give the world? 
Do you love art and believe that art is one of those gifts? 
Then I have a gift for you.
I want to give you a painting.
I want to give you a painting of a sunflower seed.
The sunflower is a dramatic plant: 
Tall, strong, visually striking, it is a wonder of life to behold as it grows and tracks the sun through the season.
I recall my sadness, the first time growing them, at the first frost. I wished I could turn the clock back by one day, for the day before they were in their prime, and the next morning their heads were blackened and drooping, never to look up at the sun again.
Life can change just like that.
We seem to be in a time now where we wish we could turn back the clock by one day.
But there is a saving grace:
The sunflower may have only one life for itself, but it carries a thousand seeds, a thousand gifts of itself. Seeds sent out into the world, planted far and wide in supportive soil will grow into new flowers. Seeds hoarded can do no good.
I see so many actions by individuals, giving gifts of themselves to make the world better, whether it be signing a petition, writing a letter, joining a march, making soups for housebound seniors or dolls for hospitalized children. I want to encourage us all to focus on the gifts we have to give, the positive actions we can make, rather than on putting up walls and hoarding what we think we have against those we think are out to take it from us.
So, If you love art, if you believe that we all have a thousand gifts we can give the world, and that we can affirm our lives through giving those gifts, then
I have a gift for you:
Fill out my contact form below to the left:
Make sure the box "SUNFLOWER PROJECT" is checked.
Fill out your FULL NAME, EMAIL and MAILING ADDRESS. (Please note, I need your FULL mailing address including as applicable: PO Box, Apartment number, Building number, Street name or number, City, Province, Country and Postal Code. Without those things the letter will be returned. Since postage is 1.80 CAD and I am already giving you the painting for free, I am not keen to re-mail it until it finally gets to you. Instead I will just give your painting to the next person on the list. Thanks!)
I will mail you (via Canada Post Standard Lettermail) one signed, original 5 x7 acrylic painting on canvas board, of a sunflower seed, my gift to you.
May it remind you that you too have a thousand gifts to give the world. 
May you give them, and may your life grow a thousand fold.
WIP: 1000 Sunflower Seeds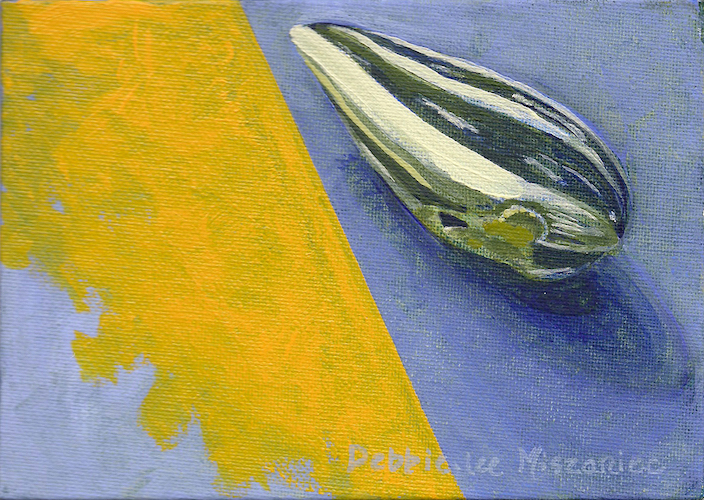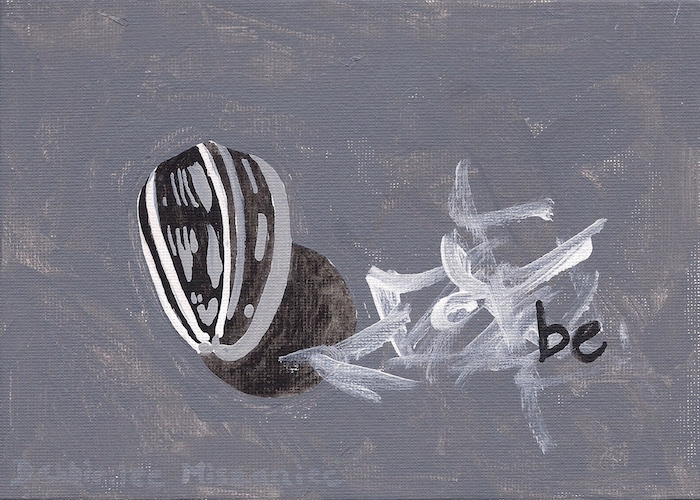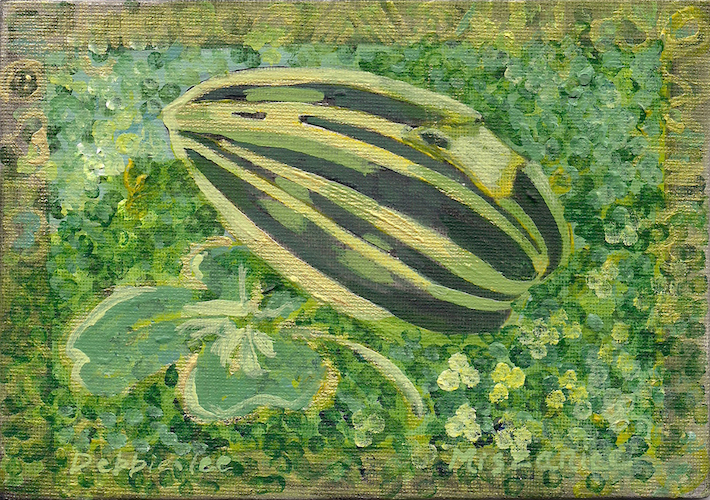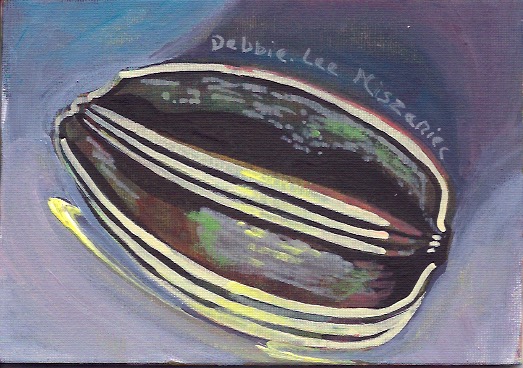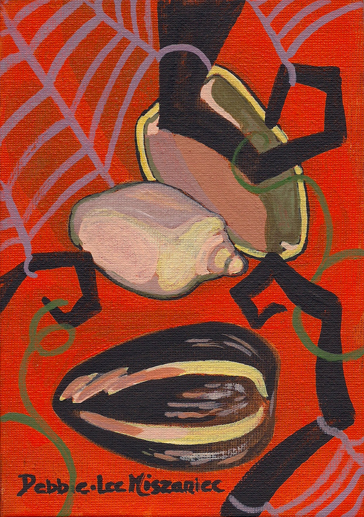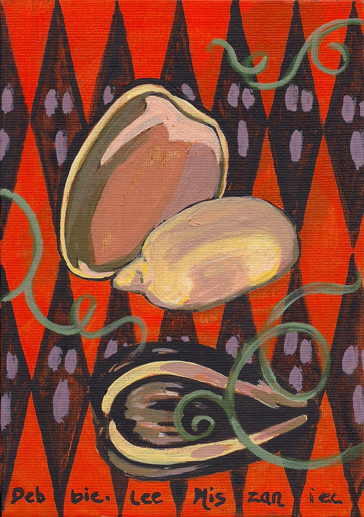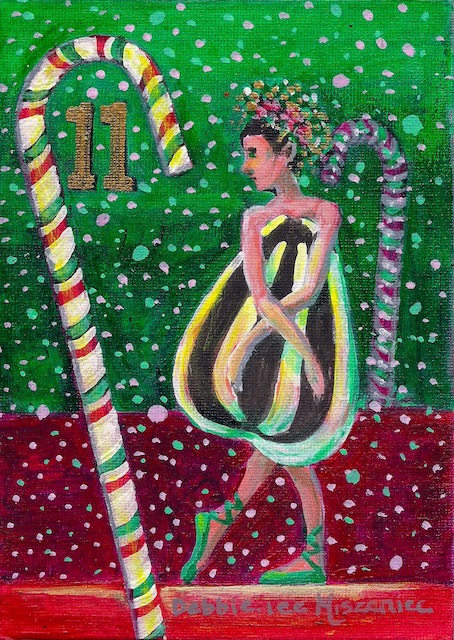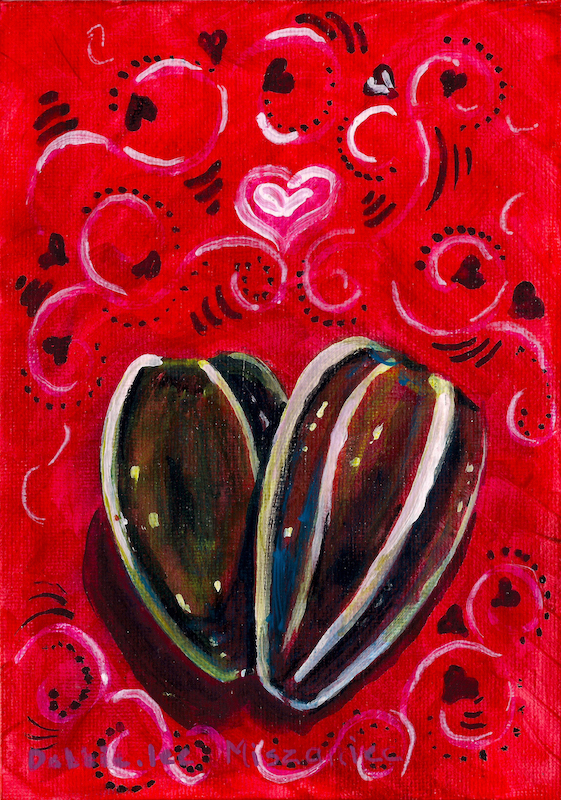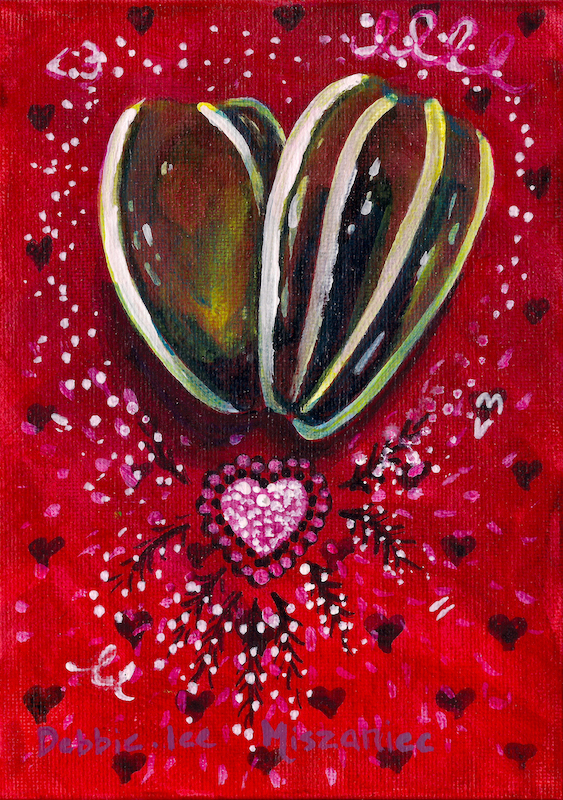 Share Your 1000 Gifts: Ideas & Tools
A Note on Money:
This painting is freely gifted to you.
In the interest of spreading the love as far as possible and as fairly as possible, I gift one painting per person, and will not accept payment for this gift.
However, if you would like to DONATE to keep this project going, please let me know your interest in the comments box. I welcome donations of necessary materials and supplies. If you want to send an e-transfer or drop a cheque in the mail I'd welcome that too, and will reply with my mailing address.
Each painting will be completed and mailed as I have time and money to dedicate to the project, and donations will improve both of those variables.
Thanks for sharing! Sharing equals caring!
Share on Facebook
Share on Twitter
Share on Google+
Share on LinkedIn
Save
Send Email
Debbie.lee Miszaniec, BFA
One Life Fine Art