Messages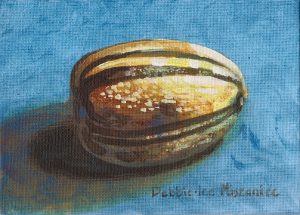 The Sunflower Project is an ongoing initiative which symbolically affirms the multiplying power of positive action in the world through the gift of a sunflower seed painting.
To learn more, and sign up for your (free) gift of a sunflower seed painting,
Go to The Sunflower Project page!
Debbie.lee Miszaniec BFA
GIVING THANKS:
To Intact for hosting my work for the afternoon during their Diversity in the Arts program.
To Heritage Park Historical Village & Museum for including the Canada West paintings in their exhibit, Journey of a Lifetime
To Taking It Global & Wish 150 for including the Sunflower Project in the Wish 150 Mosaic at Latitude 53 in Edmonton.
To Alberta Premier Rachel Notley & Art From the Unknown for including the Canada West paintings in the Calgary show.
To the Visual Art Studio Association of St. Albert for including the Fun Money paintings in Mystical Magical Fantasy.
To Alberta MLA Craig Coolahan & the Calgary-Klein Office for showing my western & portrait work.
To Dave & Kathy Foxcroft at Edge Gallery in Calgary for including the Canada West paintings in I AM CANADIAN.
UPDATES:
Happy New Year!
I'm ringing in 2018 with a few changes!
BLOG: I am changing up the purpose of the BLOG. I started the blog a year ago, but, as it turns out, regular blogging does not suit me. However, since I am often asked about the background information on my paintings, I think the blog could be a useful tool to give viewers that insight. So going forward I intend to use it primarily for that purpose, as well as keeping up with current news from the studio.
CLASSES: Discontinued as of January 1st, 2018. Endings are sad, but they clear the way for new beginnings. To that end: art classes, art parties and Artist on a Mission programs will no longer be offered. Thank-you to all of the marvellous people I have shared my love of art with! I hope you will all stay in touch.
FRESH ART:
Check out the Western Art Gallery for the latest!
EVENTS:
Stir Up (Buyers Night, by invitation)
Western Showcase Art Gallery, Calgary Stampede
6 – 9 pm, Wednesday July 4th  2018
Interested in getting first pick of my pieces in this years Western Art Gallery? Contact me for the availability of tickets. Artists will be in attendance for the event.
Artist InSite
Western Showcase Art Gallery, Calgary Stampede
2 – 5 pm, Friday July 6 & Monday July 9th 2018
I will be available to chat about my work while working on one of my Wild West Press Dime Novel paintings at this years Calgary Exhibition and Stampede. Stop by the Western Oasis to say hi and buy an original painting.
Western Showcase – Art Gallery
Calgary Exhibition & Stampede
July 6th – 15th 2018
The Canada West Series & Dime Novel Series will be available for show and purchase in the Western Oasis at the greatest outdoor show on earth, the Calgary Stampede!
Summer Stampede Exhibition
Frameco/Edge Gallery YYC
Opening, 1 – 4 pm, Saturday July 7th 2018. 
Come in to see the first viewing of my Buffalo Bill Dime Novel and Pancakes for Series at the Edge Gallery, coinciding with the Calgary Stampede and continuing through the month of July.
Painted Utility Box Program – Public Art
City of Calgary
August/September 2018
Watch here for the unveiling of the complete project, which will introduce new painted utility boxes by several of Calgary's up and coming artists (including yours truly) to the community of Marlborough this fall.
17th AVE BRT Project – Public Art
City of Calgary
Dates TBA
Watch here for the unveiling of the complete project, which will incorporate a large scale reproduction of my painting, Pancake Breakfast!
Dime Novels: Buffalo Bill – An Artist Talk
November 22nd 2018 2 PM
Coming this fall to Heritage Park Historical Village and Museum. Check back regularly for details!
Multifaith Calendar 2019
Multifaith Action Society of BC
Availability TBA
The Giving Sunflower, from The Sunflower Priject, will be making an appearance in the 2019 Multifaith Calendar.
Medium of Exchange: Process
April 2020
Stay tuned for details on the 10 year reunion show of Medium of Exchange: Debt, involving all the original artists: Jesica Campbell, Penny Chase, Jessica Hauser, myself, and Koren Scott!